Want to Lose Stubborn Fat & Visibly Reduce Cellulite Fast?
Hands up those who suffer from stubborn fat deposits or cellulite?
Don't feel alone! Australian studies suggest that up to 80% of women and 45% of men are dissatisfied with their body. In many instances, this frustration stems from an inability to lose weight from those stubborn areas despite a healthy lifestyle.
Short of going under the knife, exercise is critical for sustainable weight loss. But many of us don't like the idea of going to the gym or having a personal trainer. And when we do try to exercise, we don't see results in the areas that bother us the most. This is where Hypoxi can help – it couples gentle exercise with advanced vacuum technology to supercharge your workout so you can see noticeable results in as little as 4 weeks!
Fast
Lose 28cm* / dress size in as little as 4 weeks (average loss*)
Targeted
Lose FAT from tummy, hips, butt & thighs
Visible
Improve body shape & skin appearance, reduce Cellulite
Safe & Natural
No surgery or pills – Just effective exercise combined with smart technology & good nutrition.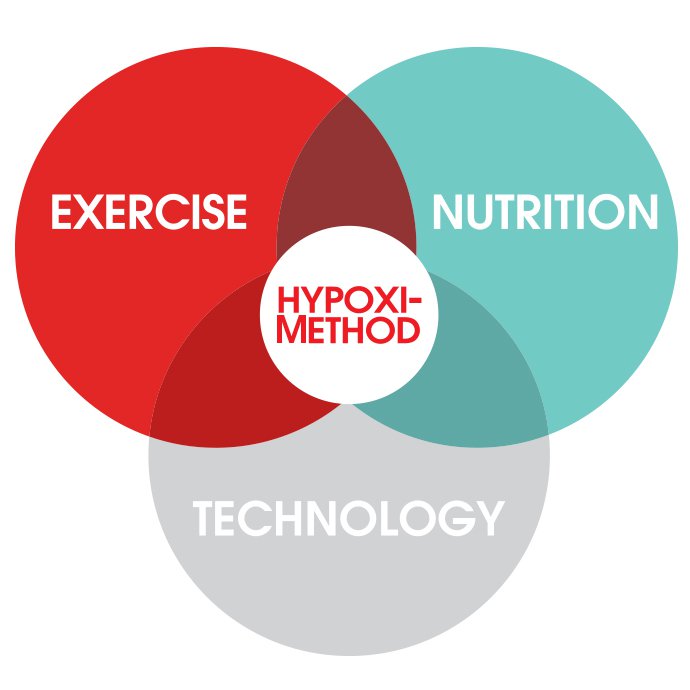 At HYPOXI Bodyzone Gold Coast we will design a package tailor-made to suit YOU. One that will ensure you reach your individual health, fitness and weight loss goals, in a supportive, comfortable and private environment. Join the thousands of clients we have helped on the Gold Coast since 2008. We are conveniently located at both Ferry Road Southport & Burleigh Heads. Call us today on 07 5561 1188 to book your free consultation.
Train SMARTER- Not HARDER
It is well established that weight loss and muscle building do not necessarily improve the texture of your skin, or target the stubborn fat deposits you want to reduce! In order to shape your figure and smooth your skin texture; the problematic areas of your body need to be targeted. This is exactly how HYPOXI training works – in conjunction with good nutrition, technology & easy aerobic exercise it concentrates on your problem areas.
HYPOXI training is scientifically proven to be 3 times more effective than conventional training for targeted fat loss. In fact, the average user loses between 20-30 centimetres from their hips, tummy, bum & thighs in as little as four weeks. For most people this represents a clothing size. Through our advanced vacuum and compression technology and healthy nutrition, HYPOXI activates your body's natural system to burn targeted areas of fat and visibly reduce cellulite. HYPOXI is simply the smarter way to get the body shape you want. The result is a targeted and sustainable centimetre reduction from your problem areas. HYPOXI also uniquely combines vacuum and compression methods to create a new and effective means of improving the texture of the skin. During treatment, the skin is gently pulled and then slowly pushed back to its normal state. Through this gentle movement the appearance of the skin is improved. HYPOXI has modernised people's approach to exercise and is now recognised as a credible weight loss solution for time poor men and women.