Press
Since HYPOXI's launch in 1998 it has been subject to significant media attention and reviews that explore the issues of cellulite, weight loss, skin toning and spot reduction.
The Australian media have not only tried and tested HYPOXI, but fallen in love with this innovative weight loss treatment.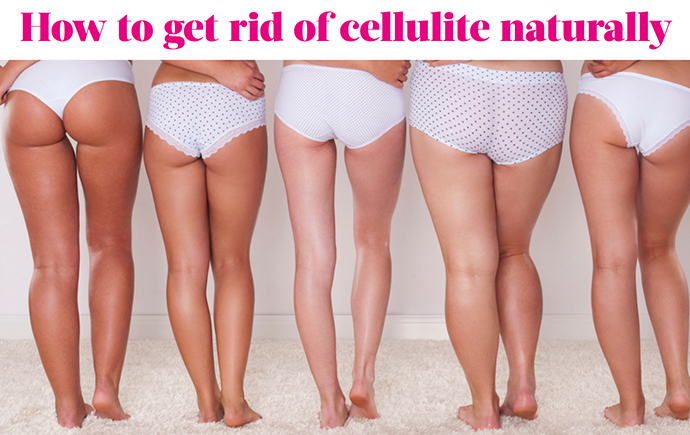 While we are all for women loving themselves, curves, bumps, lumps, dimples and all, we recognize that many of us are incredibly self-conscious about the little dimples that bless our skin – cellulite. Women's Fitness Magazine investigate HOW can we make that stubborn cellulite finally disappear.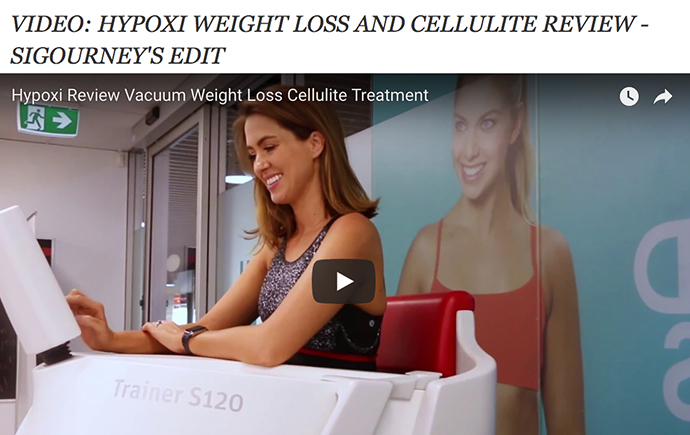 Working as a beauty director, Sigourney could see how much confusion and intimidation there was around different body treatments and exercise fads. Hundreds of options all claiming to take you one step closer to perfection. It was time to shake things up with HYPOXI!
---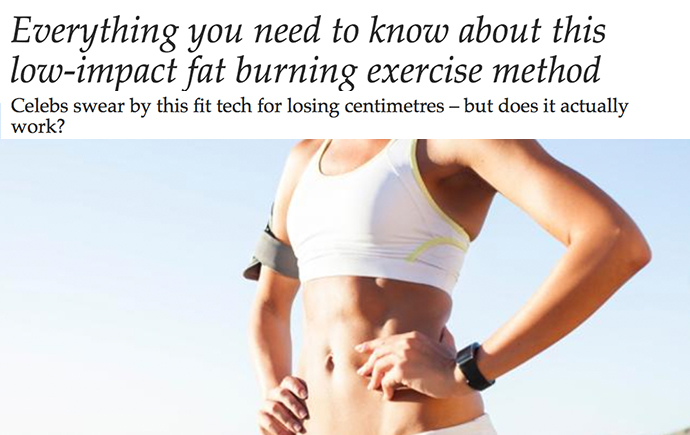 But here's the thing. HYPOXI doesn't work after just one session. You'll be recommended to do 12 sessions – split into three sessions a week for about four weeks – so it is a big commitment if you've already got a packed schedule. But, celebs including Deborah Hutton, Jackie O, and Zoe Foster Blake have all put their name to the tech agreeing that if you follow the training and eating "it really does work."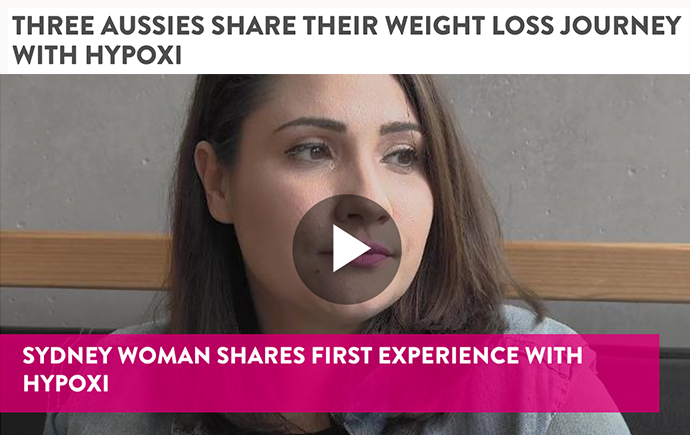 Meet Anita, David and Kaaren.
Each have their own motivations for trying HYPOXI – a low-impact exercise method that is up to three times more effective at burning stubborn fat than traditional exercise.
---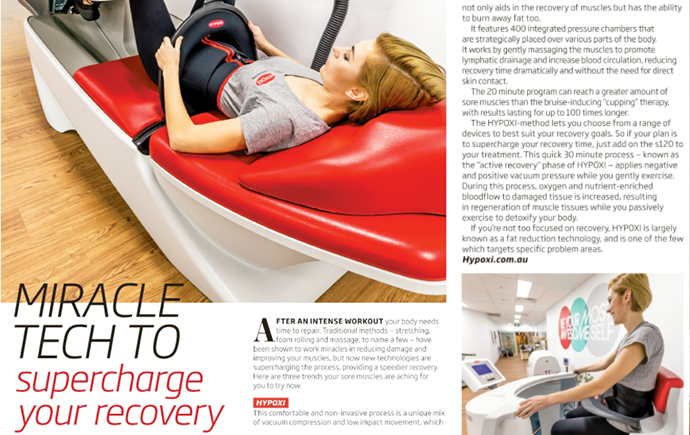 Fitness First Magazine Sept / Oct 2017
Miracle technology to supercharge your recovery? Sounds like HYPOXI! A two page spread in the latest issue of Fitness First magazine on our advanced technology method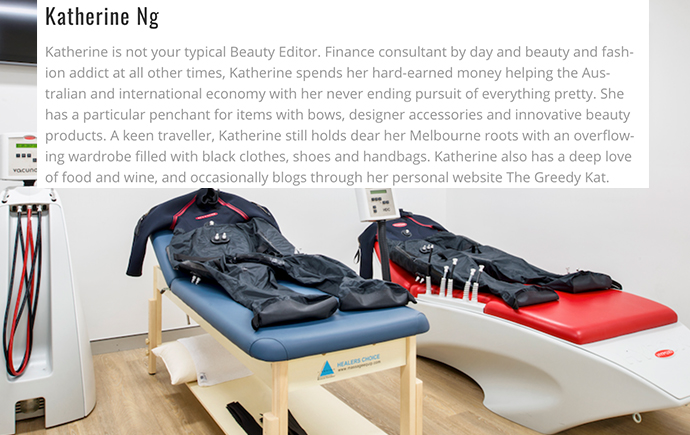 Weight has always been something that I've battled with over the years and with the inevitable march towards middle age, a demanding day job that creeps into the night and a penchant for fine food and wine, it's becoming more of an issue with every passing day. So when the opportunity for me came up to trial Hypoxi, a new approach to shifting weight, I thought why not?
Admittedly, I approached Hypoxi with a high level of skepticism – after all, if losing weight was that easy, wouldn't everyone be doing it? But after 12 sessions over 8 weeks (a longer period than would be prescribed) I finished my first round of Hypoxi with a cumulative measurement loss of 18.5cm across the thighs, waist, hips and bum, and a weight loss of 2.5kgs. A pleasing result from a method that combines vacuum compression technology with nutrition and movement.
---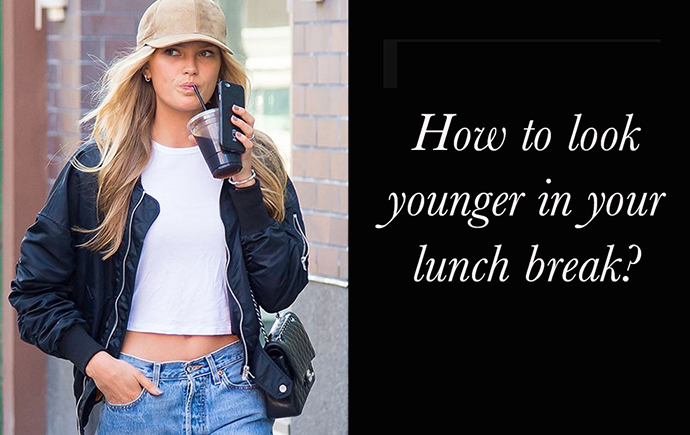 "Want to turn back the clock? The Beauty Crew road-test three revolutionary new salon treatments including HYPOXI!
Less cellulite, in 30 minutes
Try: Hypoxi S120
How it works: This upright bike has you exercising in an airtight chamber from the waist down for 30 minutes, three times a week. Gentle vacuum pressure is applied to amp up circulation while you pedal, resulting in faster fat breakdown and the smoothing of cellulite on the thighs, buttocks and hips. A study from the Medical Prevention Centre in Hamburg showed that a Hypoxi workout is significantly superior to a conventional one—participants lost more weight using the Hypoxi three times a week for four weeks than those who used a stationary bike for a similar period of time. Impressive.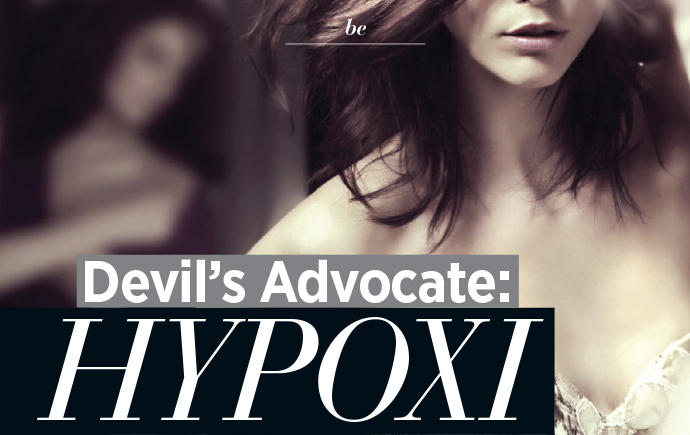 Despite my dedication to gym and clean eating, my lower body has always been a 'trouble' area: a flatter stomach offset by thicker thighs, a larger bum (although that's 'in' now, right?) and 'child bearing' hips, as my mother so eloquently puts it. For me, gaining muscle is relatively easy, but the gains are often covered with a coat of hard-to-budge fat..
---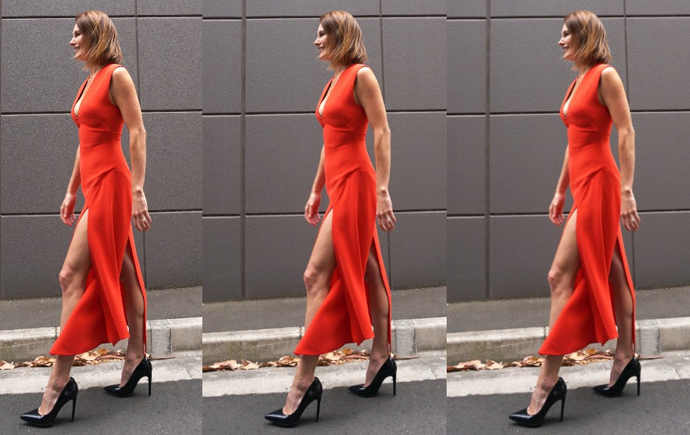 "What I loved about HYPOXI was that it was really gentle on my body and is a method of training – so no guess work! The sessions were quick, so I could easily fit them in around the kids and work, and the results were amazing! I lost over 31 centimetres and 3.2kgs during my first course" – says this mom of two!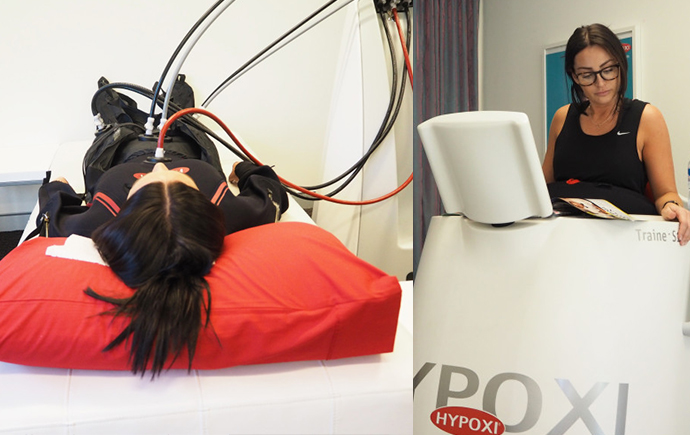 After all the hype I needed to give it a go and so I teamed up with HYPOXI Australia at their Bella Vista studio to try and be proven wrong that there's nothing that can fix my most hated area of my body..My legs.
---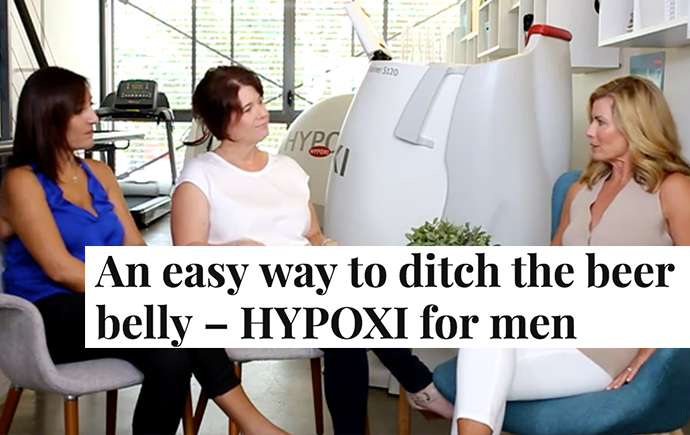 Men don't generally have issues with cellulite and fine tuning their bikini body before summer but they do store their fat around their mid-section and often develop a "beer belly", even if they exercise regularly. In this video HYPOXI studio owner Karen explains how men can lose their beer belly with HYPOXI targeted sessions.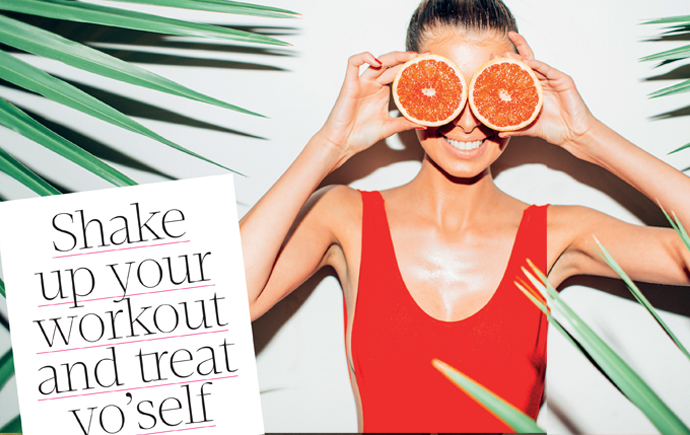 Latte Magazine editor review HYPOXI
---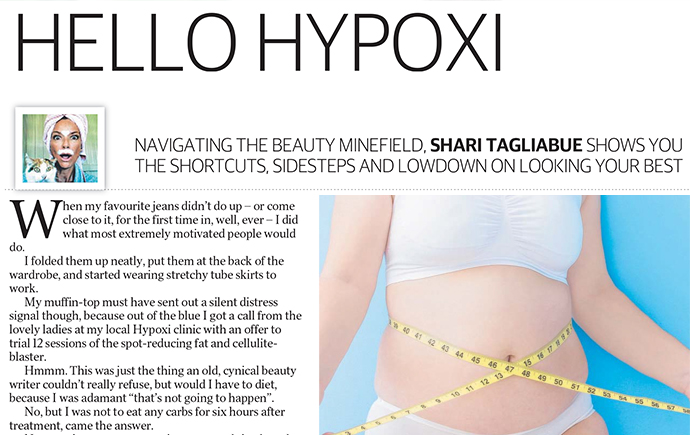 My muffin-top must have sent out a silent distress signal though, because out of the blue I got a call from the lovely ladies at my local HYPOXI clinic with an offer to trial their spot-reducing fat and cellulite-blaster!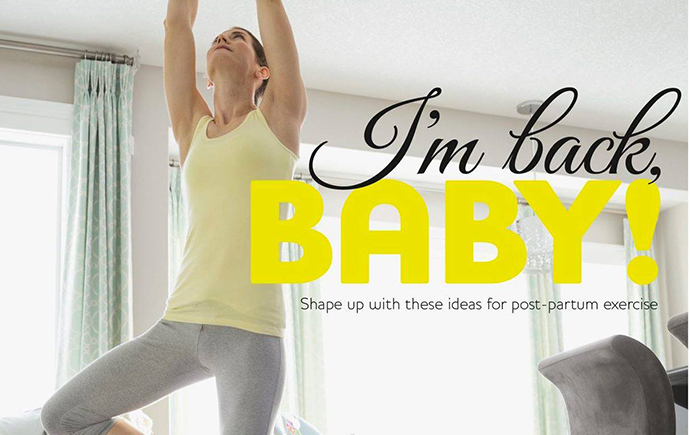 Women's Weekly reviews HYPOXI as a postpartum exercise
---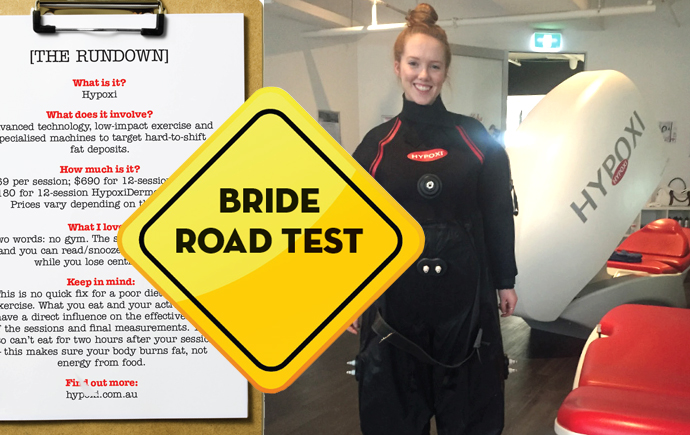 Let me start by saying I hate the gym. I'd rather take carbs over cardio any day. But that means my exercise habits aren't always up to scratch. Determined to find another way to shape up and banish some stubborn jiggly bits, I jumped at the chance to try something new.Hypoxi was the perfect solution. The high-tech machines and neoprene suits tackle areas that I struggle to shift (thighs, hips, stomach), plus the targeted technology means no losing centimetres on areas I didn't want to change. The sessions combine light exercise with high- and low-pressure vacuum to stimulate circulation and get your bod in peak fat-burning mode. Each workout goes for 30 minutes, but you continue to burn fat once the session finishes (if you follow the rules of no
carbs and no booze for six hours).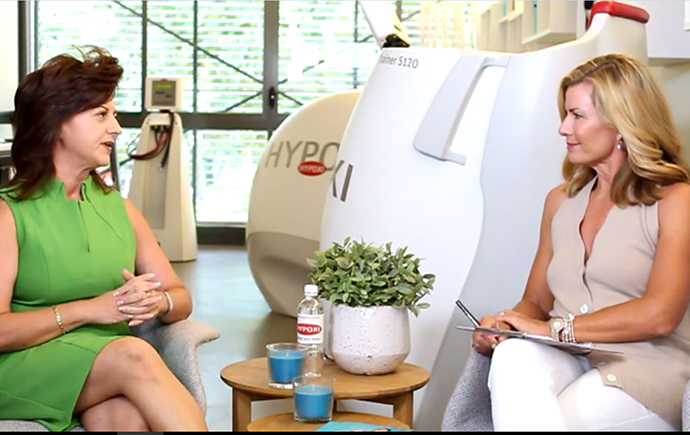 "I was personally intrigued at the concept," Deborah says."I come from the old fashioned school of, if you don't do the work, you don't get the results so I did question how I could lose weight without breaking a sweat."
---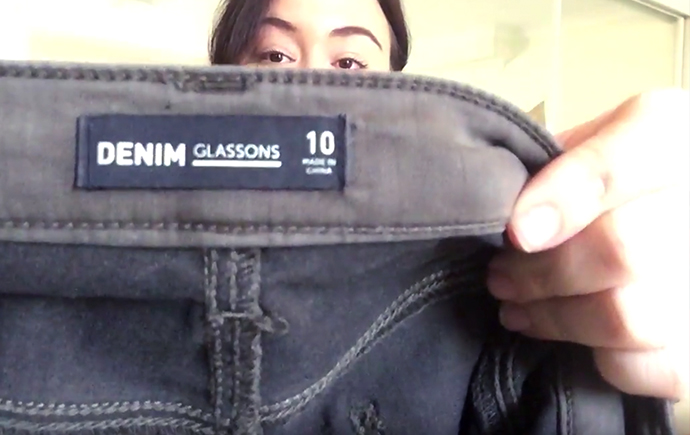 It's only two weeks in and our real Bridesmaid, Olivia has just been weighed and measured to see how her HYPOXI sessions are shaping up. Here's what happened after just six sessions!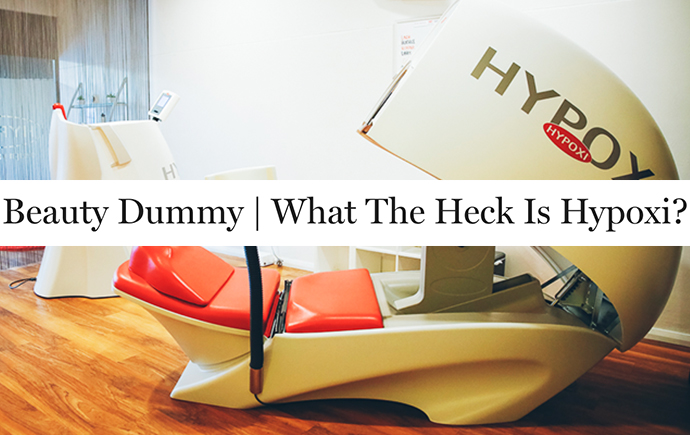 Not that I'm trying to lose weight per se. It's just that now that I've reached a certain numerical age (it rhymes with shmirty, if you must know), I find my previous exercise efforts to be wholly ineffective. I.e. The lumps and bumps have moved in and they are squatting stubbornly on my thighs and stomach. Which is why, when the lovely Siobhan from HYPOXI Designer Body Newstead invited me in to try it, I was as keen as mustard.
---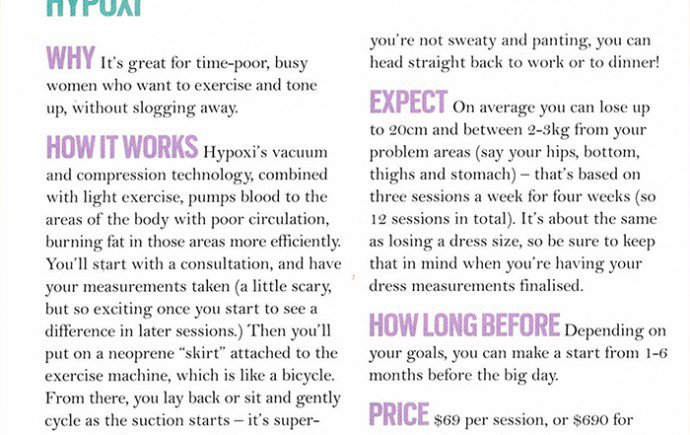 It's great for time-poor, busy women who want to exercise and tone up, without slogging away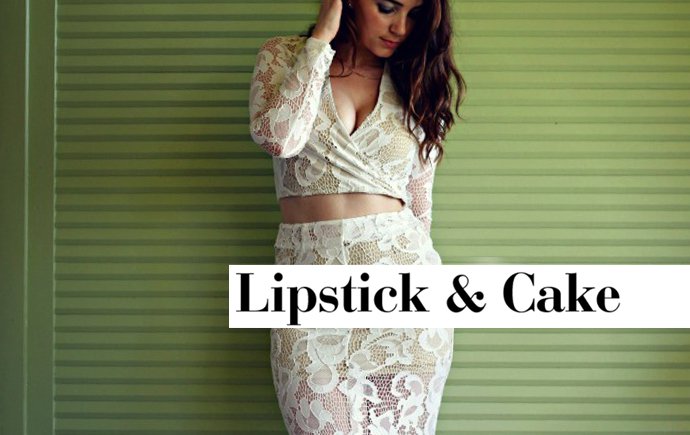 HYPOXI was life-changing for me. I could see results within the first week which inspired me to improve my overall health and well-being
---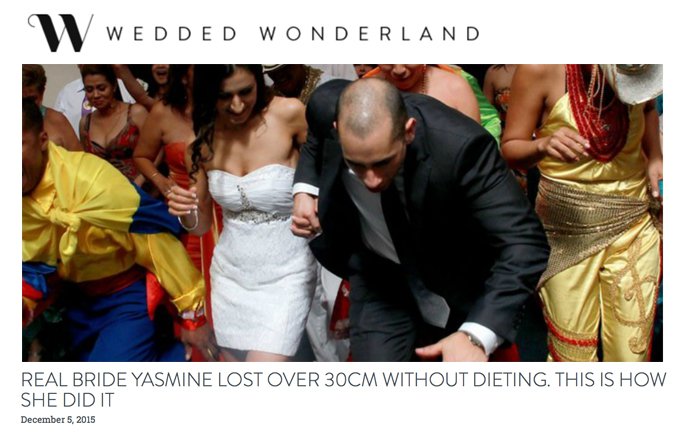 Real bride, Yasmine lost more than 30cm from the stomach, hips, thighs and butt before her wedding and loved HYPOXI so much, she opened up her own studio in Cottesloe, WA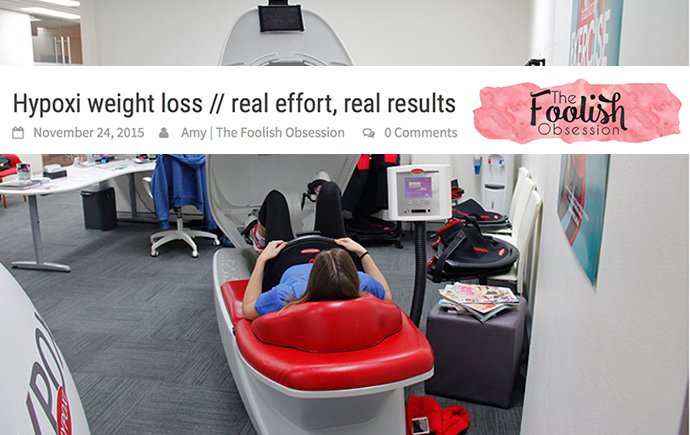 Jeans I haven't worn in a year suddenly fit, so in the lead up to Christmas, what more can you ask for?!
---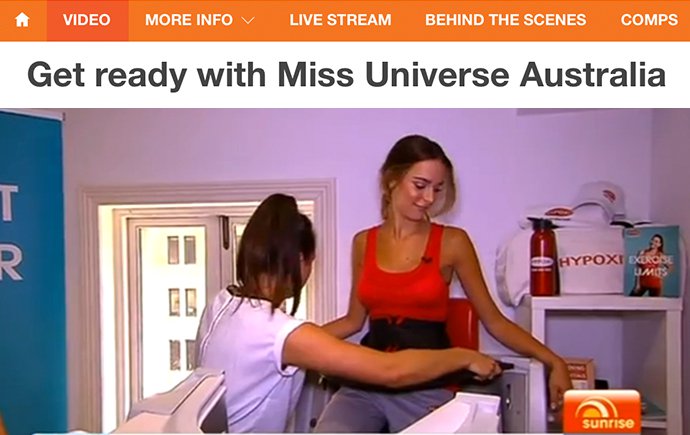 Getting competition ready with Miss Universe Australia 2015!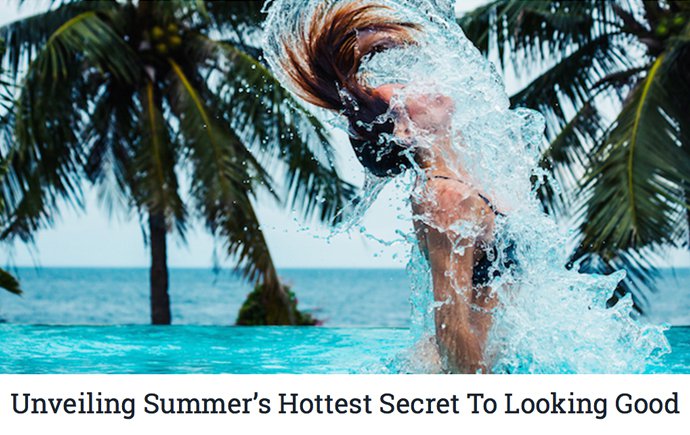 I lost 30cms in a month so it works
Load More »